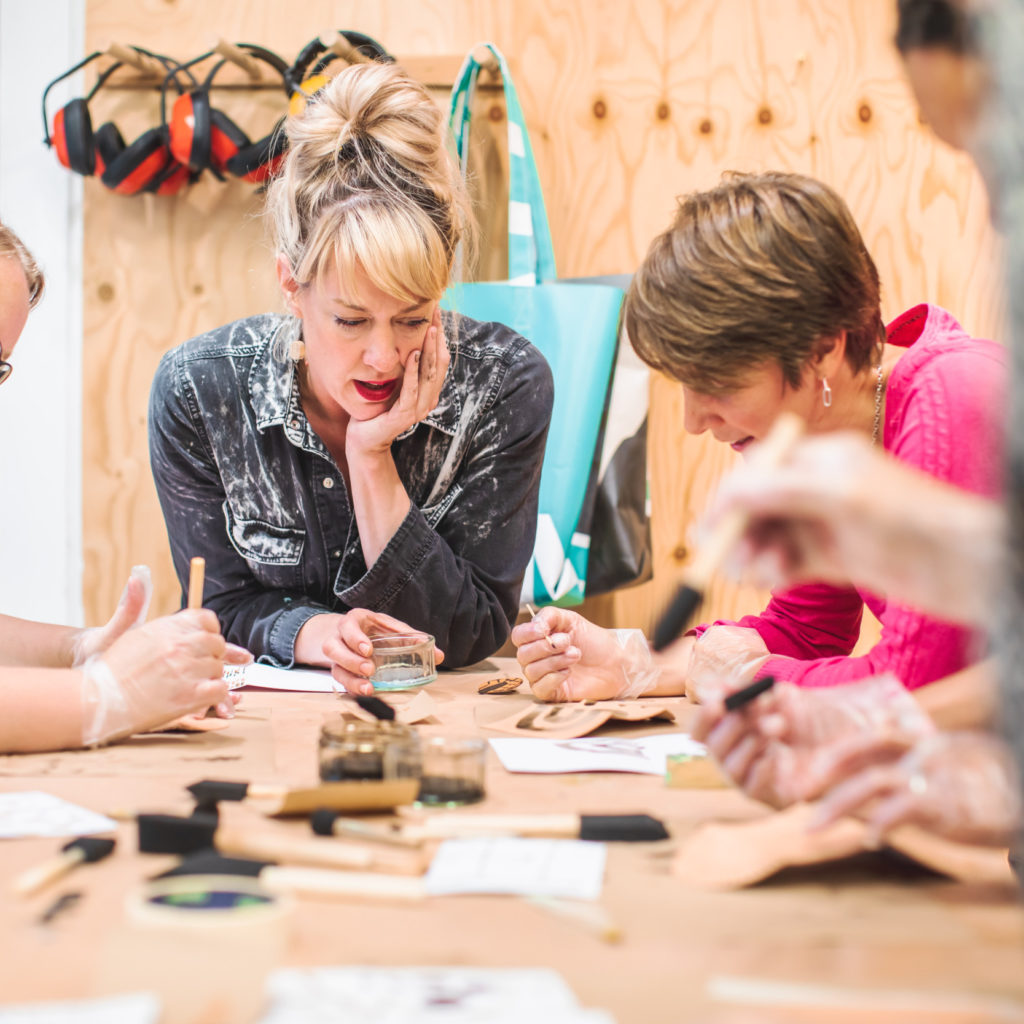 I'm wendy, the artist and maker behind Roby Workshop. I have sewn and made things all my life but my route to professional making has been rather circuitous. I spent ten years in London being wildly patronised as a P.A. and eventually became a manager, working in film and television. I scrabbled around under desks whilst TV producers barked down the phone above me; rewired the patch panel and hired runners who got paid absolutely bugger all to be shouted at when someone's artisanal corn flakes were 'too wet'. It was a wild world of extraordinary egos who literally threw croissants across boardrooms and it was every bit as brilliant and awful as you think. During that time I became obsessed with writing as an escape from the absolute nuttiness that is making television.
In 2008 I saw a competition in The Guardian for aspiring journalists – the Mary Stott Journalism Prize. In the end, I was a runner-up, which got me in front of an editor who commissioned my first feature. This sparked a career in writing, during which I wrote pop culture, music and fashion journalism (including a weekly music column for four years) and co-edited a blog that The Sunday Times named one of the best 100 in the world. I was then commissioned to write humorous non-fiction books (one of which was a Sunday Times bestseller) and acted as a ghostwriter on non-fiction titles.
I then moved to Norwich, where I continued to freelance and became a mentor and tutor at a music college. I ran the Music Business course at Access to Music Norwich, gained an FE teaching qualification (a CTLLS certificate) and taught young people to set up their own music business. I also managed to convince Latitude Festival to let my students film and interview bands backstage and persuaded the local BBC to allow my students to make music videos in their studio on a budget of approximately fifty pence. It was absolutely wonderful.
In 2014, I moved to Manchester. After having children and the death of my father, I found myself more committed to art and sewing than ever. In fact, I found the restlessness and busyness of making to be profoundly helpful in my grief. As a member of the wonderful Manchester Sew Social group I gained the confidence to start calling my work art and began to slowly build a body of work. I started my studio in 2021, exhibited work at my first exhibition that year (at Stockport Art Gallery) and had my first solo show comprising over 20 works at the fabulous Arc Arts Centre in Stockport Hat Museum in early 2022. I now make art and products on a semi full-time basis.
If you want to ask me about classes, use one of my pieces in a shoot or discuss a collaboration, do email me or send me a message on instagram.